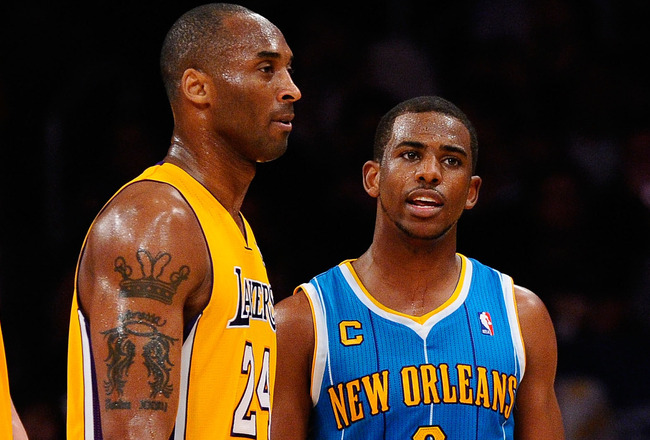 Not surprisingly, that has people in Laker Land feeling pretty miffed.
According to a report from the Los Angeles Times, a person familiar with the Lakers' front office has it on good authority that members of the team's brass were "privately fuming" after the Clippers made their deal for CP3.
Which makes sense. Shoot, it's been less than a week since they thought they had a deal to acquire CP3, only to have it squashed by NBA commissioner and pseudo-Hornets-owner David Stern.
It was at that point that the phrase "basketball reasons" became a kind of underground internet meme, as that was the reason Stern and the league gave for squashing the trade.